Parkside

The Parkside collection is an exclusive precinct of homes featuring modern contemporary streetscapes and high-end inclusions. Overlooking Deanside's prominent recreational park, and equipped with everything you need to make them instantly liveable, The Parkside collection offers a lifestyle of ultimate luxury and convenience.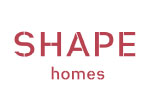 Parkside by Shape Homes
PACKAGE PRICE FROM
$419,760
3
2
2
Parkside by Shape Homes is boutique collection of thoughtfully designed homes with the astute Deanside Village resident in mind. Extremely well considered and featuring superb finishes as standard, to create a fresh, contemporary mood throughout.Open living spaces allow for growing families and easy entertaining, providing the ultimate lifestyle of comfort within Deanside's most vibrant community.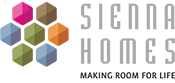 Parkside by Sienna Homes
PACKAGE PRICE FROM
$499,000
4
2
2
The Parkside Collection by Sienna Homes is an exclusive series of homes designed with a palette of materials and architectural style that is sure to make a bold statement. Beyond the stunning façade, these homes are both beautiful and functional with a light filled, open plan living zone and guests bedroom downstairs with the balance of the sleeping quarters upstairs.
Parkside by Maple Living
PACKAGE PRICE FROM
$409,000
3 or 4
2
2
Townhomes by Maple Living.
Environments that inspire and bring out the best in people are a hallmark of great design. At Maple Living, we elevate the art of living to a new level with layouts that capture ambient light and natural warmth in spaces that bring joy to everyday living. The Maple Living collection of contemporary townhome designs for Deanside Village brings together both form and function. Each townhome has been designed with the modern lifestyle in mind; clever floorplans are well proportioned for convenience, entertaining and everyday life. Quality materials have been carefully considered for beauty and wear, selected to serve for generations. Each home is finished in a neutral palette ready to be styled to the individual taste of its resident.
Parkside by Maple Living Release 2
PACKAGE PRICE FROM
$495,000
3
2
1 & 2
Townhomes by Maple Living.
Within a stones-throw of curated parklands and purpose-built education facilities, the Maple Living Townhomes range offers an exquisite selection of open-living floorplan designs that maximise comfort, connection and convenience.